About

Koh Lipe, Thailand
Have you ever had a moment when you were traveling that you though, "I have to tell someone about this!" Yeah, me too.
In fact, before COVID, it happened to me all the time. For the better part of five years, I traveled widely, with others and alone, for business or to try to make sense of a world I didn't know was about to fall apart.
More about the podcast
Stand By For Paradise is a tiny little show telling a very big story. Strung through the moments I saw and lived through in my travels, there is a larger thread of truth about how we make our homes in the world, who we think our people are, and what we owe to each other.
This show is produced, written and recorded by me in a little blanket-fort of a home studio. A self-propelled effort, this podcast is a labor of love and an adventure in its own right.
Support Stand By For Paradise
This ad-free, listener-supported podcast was years in the making, and you can help keep it on the air!
By supporting me on Patreon, you can be a part of this and other creative efforts. By supporting independent creative work, you are helping to keep the world an awesome and entertaining place. And you are keeping me from actually living in my truck, even though it does have a bed and a shower … sort of.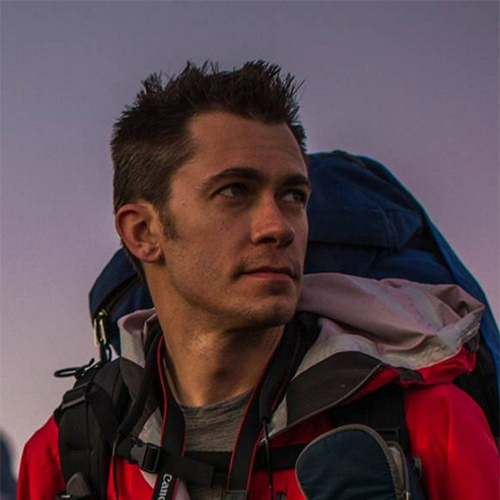 About Me
Hi, there! I am Jason Fleming, long-time multidisciplinary creative and (currently) resident of Colorado. After nearly a decade as a graphic designer, I helped run a web and mobile app business before going commpletely freelance at the beginning of 2019.
I have taken on a silly number of creative roles over the years in everything from branding and identity design to mobile app interface design. You can find out more at my website.
While publishing a podcast or two takes a lot of time, I do still have openings in the schedule and am currently taking new clients. If you have a project you are passionate about and think I might be a good fit for, reach out and say hello!
---
The Other Show
Travel is just one of my passions. Mountain biking is one of the great loves of my life. So much so, that it earned its own podcast too.
If you enjoy a little type-2 fun in the woods, Stand Up Pedal Action (or SUPA) might be the show for you. Check out the latest episode below …
Find out more about Stand up Pedal Action at